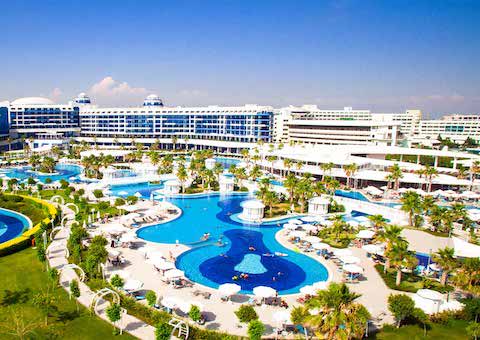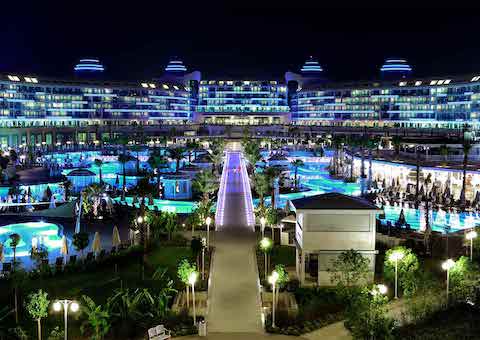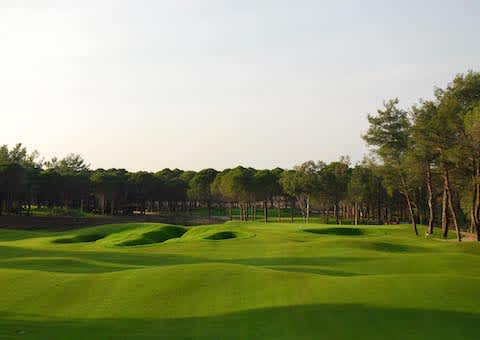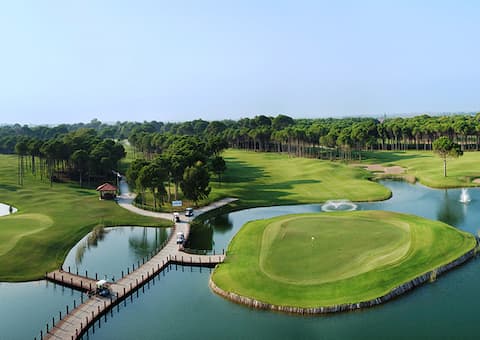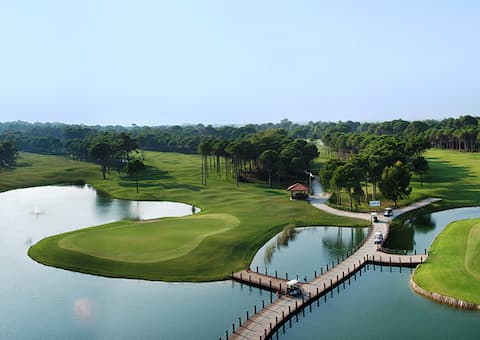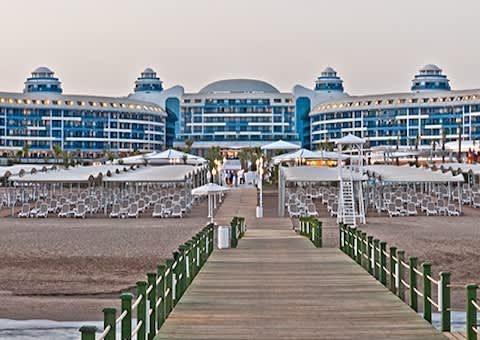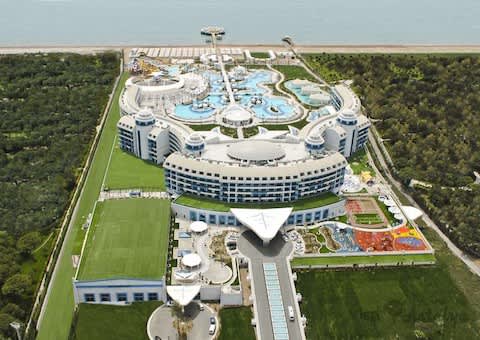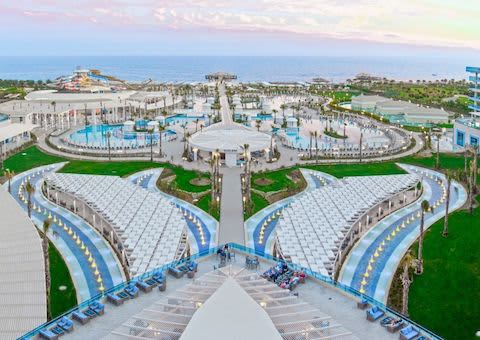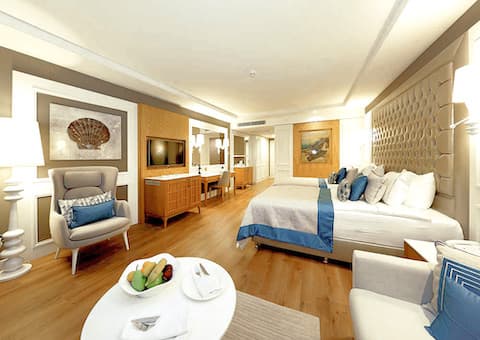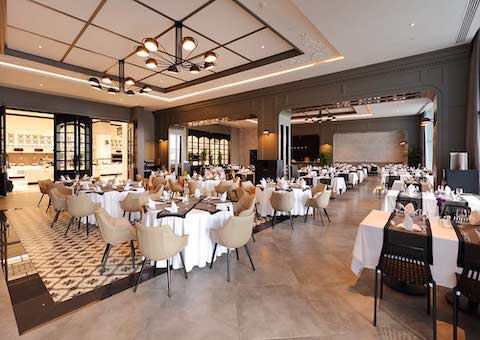 TURKEY Golf Tour: 7 Night ALL-INCLUSIVE Stay at Sueno Deluxe Hotel + 4 Rounds each from only R18 615pp!
ALL INCLUSIVE PACKAGE - meals and drinks + 4 Rounds of Quality Golf!
Exclusive TURKEY Golf Tour: 7 Night Stay at Sueno Deluxe Hotel + 4 Rounds of Golf each from only R18 615!

The final quote is subject to currency fluctuations at the time of booking
Package Includes:

7 nights Accommodation in Sueno Deluxe Hotels
4 rounds of golf per person, 1 round at each of the following courses;

Sueno Pines, Sueno Dunes, PGA Sultan, National Golf Club
All meals, drinks, snacks included in the Sueno All-inclusive concept
(Breakfast, lunch, dinner, 16 food stations, patisserie, 13 bars, coffee house, fully re-stocked mini fridge in room daily, Beers, wines and spirits such as Chivas 18YO, Absolut, Tanqueray, Martel VS, Tequilas and rum.
Return transfers from Antalya airport and to all golf courses.

Travel Periods: (Price may vary based on selected travel period)
See "Terms" Tab to Check Availability and Make your booking!
Please check availability before purchasing the deal as price may vary due to currency fluctuations
Note:

The final quote is subject to currency fluctuations at the time of booking
Minimum of TWO deals must be bought to qualify for this deal.
The all-inclusive concept is unlimited and covers almost everything at the hotel (Premier alcohol drinks and A'la Carte restaurant carry a surcharge).
Guests can enjoy unlimited drinks, food, coffees, snacks, desserts, etc 24/7 and the in-room fridge is restocked every day.
Guests at Sueno Golf can make use of all the facilities at the premier Sueno Deluxe ie restaurants, SPA, swimming pool, bars gym, etc.

Package Excludes:

Flights
Passport & visa costs (if applicable)
Travel Insurance
Meals and drinks not specified
All items of a personal nature

Room Type:

Deluxe sea view 45sqm with king or 2 twin beds
Daily re-stocked fridge
Wifi and flat screen tv
5 Pillow options
Climate control
Bathrobe and slippers

ABOUT:
The Dunes Course

The more straightforward of the two courses at Sueno, the Sueno Dunes Course measures over 5600 meters.
However, it is by no means an easy course, and Dunes will punish poor play.
Still employing the wild shaping of the links used on the Pines course, the Dunes course utilizes a more conventional bunker style thereby setting a resort style of challenge for the traveling golfer.

The Pines Course

The tougher of the two courses at Sueno, the Sueno Pines Course measures over 6,400 meters from the championship tees.
Employing the wild shaping of the links courses and a natural bunker style, this course offers a rugged beauty as well as a tough but fair golfing test.
Sueno Pines is regularly rated within the top 3 courses in Belek, with its challenging long and meandering fairways.
The combination of these two courses proves very popular with teaching groups, and Sueno also has an excellent driving range and training areas to offer.

PGA Sultan

Opened on September 1st 2003, the PGA Sultan is designed for those golfers who enjoy a challenge.
European Golf Design and David Jones spared nothing to maintain the competitive level of course, while at the same time blending it seamlessly into the forest environment.
The layout is extremely well thought out, with tactical bunkers and water hazards strategically placed to deliver a real test of golfing ability.
The PGA Sultan presents a difficult but ultimately very rewarding challenge.
A true yardstick by which to gauge skill.

National Golf Club

National is a classic course, unique to the region, and featuring naturally cultivated heather. Grown in an extensive nursery on site, Carya's heather shapes define the course into a truly magnificent spectacle. The course is a demanding test of golfing strategy with free flowing holes that run between pine and eucalyptus trees and across a dramatic sand ridge. National Golf Course also boasts a spectacular new clubhouse and state-of-the-art driving range.

Sueno Deluxe Hotel

Located right in the heart of Belek, Sueno Deluxe has direct access to Sueno Golf Club, harboring two 18-hole championship courses and easy access to the other popular golf courses around.
Sueno Deluxe is the perfect spot for a complete luxury holiday with endless options to enjoy your days to the fullest.
The resort offers its guests an abundance of luxury bars and restaurants that are sure to please every palate.
There are many beach cabanas for you to use whilst having a day off after long rounds of golf.
The modern interiors, spacious rooms, a wide range of facilities and the stunning beach will satisfy you far better than your expectations.
Code / PLU:
GdataTurk2022_clone1
Deal is for an Exclusive TURKEY Golf Tour: 7 Night ALL-INCLUSIVE Stay at Sueno Deluxe Hotel + 4 Rounds of Golf each!
Note:

The final quote is subject to currency fluctuations at the time of booking
Minimum of TWO deals must be bought to qualify for this deal.

BOOKING DETAILS (Please check availability before purchasing the deal as price may vary due to currency fluctuations)
Package Includes:

7 nights Accommodation in Sueno Deluxe Hotels
4 rounds of golf per person, 1 round at each of the following courses;
Sueno Pines, Sueno Dunes, PGA Sultan, National Golf Club
All meals, drinks, snacks included in the Sueno All-inclusive concept
(Breakfast, lunch, dinner, 16 food stations, patisserie, 13 bars, coffee house, fully re-stocked mini fridge in room daily, Beers, wines and spirits such as Chivas 18YO, Absolut, Tanqueray, Martel VS, Tequilas and rum.
Return transfers from Antalya airport and to all golf courses.

Package Excludes:

Flights
Passport & visa costs (if applicable)
Travel Insurance
Meals and drinks not specified
All items of a personal nature

Travel Periods: (Price vary based in selected travel period)
Cancellation Policy:

No penalty, if the cancellation or reduction of reservation is made in writing at least 60 days prior to the arrival date.
100% charge of total booking, if cancellation or reduction of reservation is made in writing less than 60 days prior to the arrival date.

TERMS & CONDITIONS:

The offer is subject to availability - limited deals available!
You will receive an order confirmation via e-mail with your coupon code after payment has been received
The right of admission reserved

Please contact us if you do not receive an order confirmation
E&OE