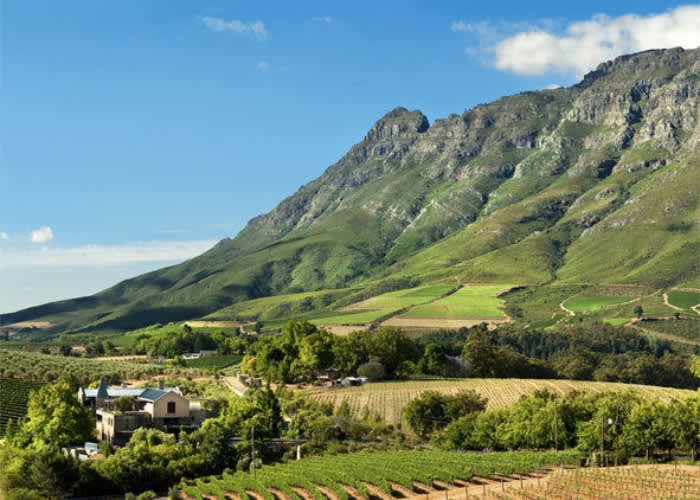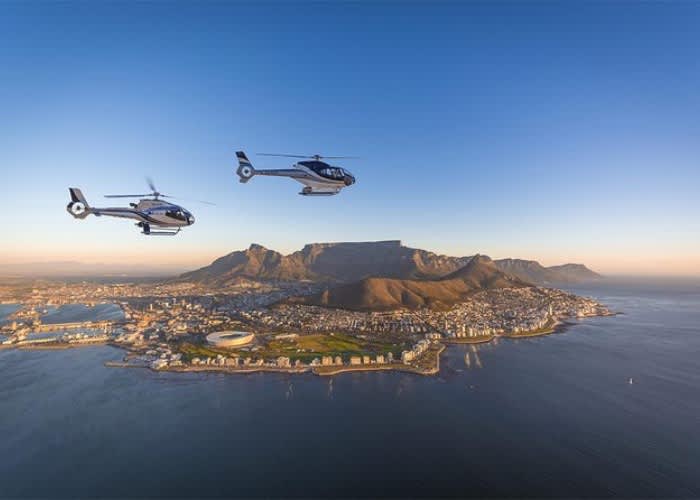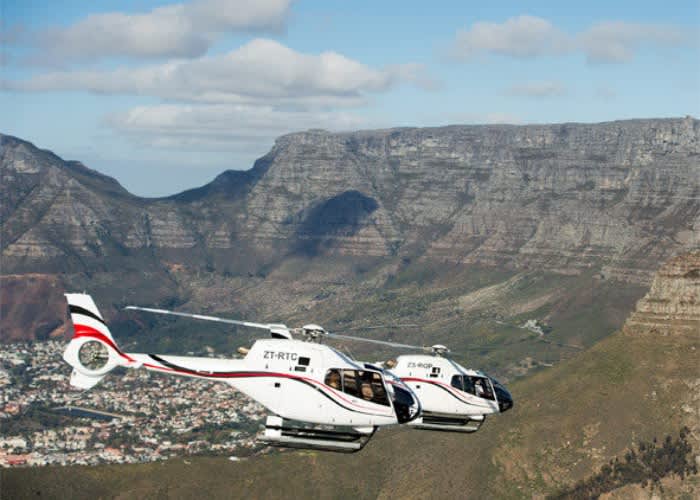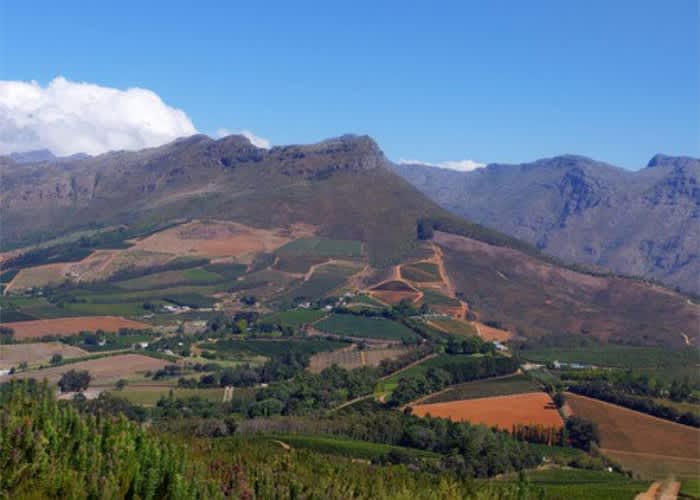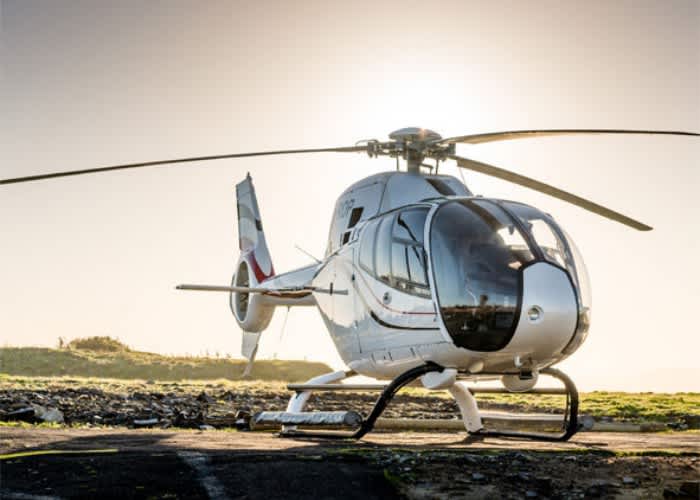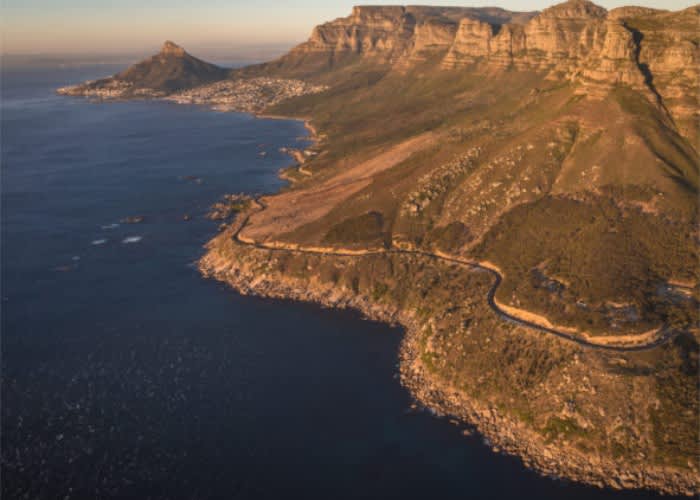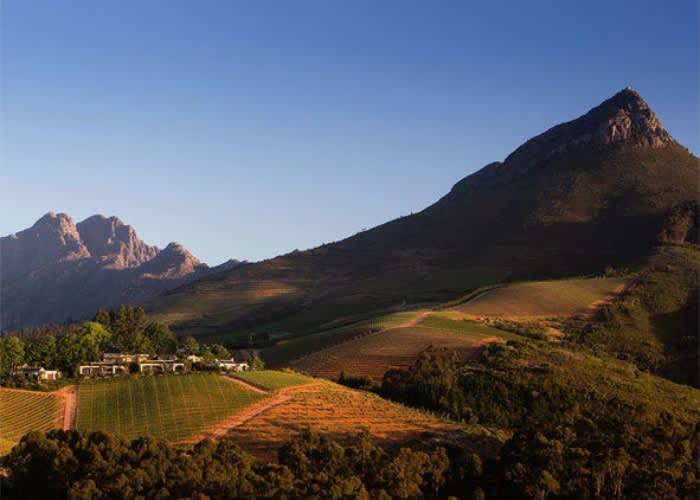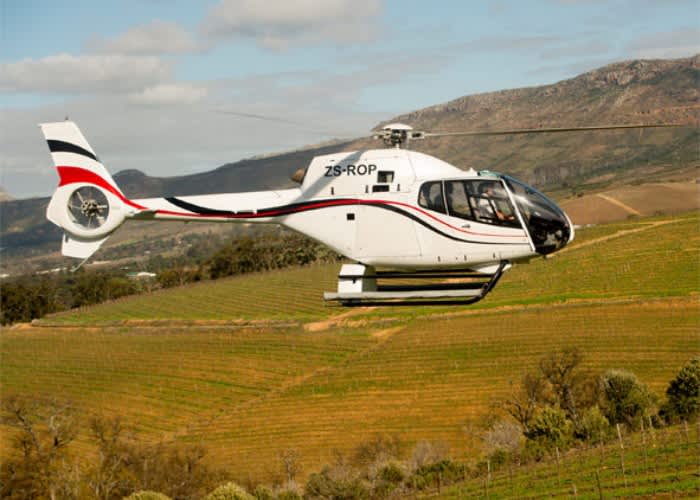 STELLENBOSCH WINELANDS Helicopter Tour for 4 people to the Stellenbosch Winelands Area!
Experience Delaire Graff, Lanzerac, Tokara, Cavalli OR L'Avenir Wine Estate!
STELLENBOSCH WINELANDS Helicopter Tour to Delaire Graff, Lanzerac, Tokara, Cavalli OR L'Avenir Wine Estate!

Valid until 31 Aug 2023!

Choose between the wine estates of Delaire Graff, Lanzerac, Tokara, Cavalli OR L'Avenir Wine Estate!
Duration: Approx 180 mins
NOTE: Lunch on own account
TO BOOK: Mail your Flook order confirmation / coupon with your preferred dates, names of passengers to:

[email protected]

Location of Cape Town Helicopters:

220 East Pier, Breakwater Edge, V&A Helipad, V&A Waterfront
GPS Co-ordinates 33o 54' 04" S 18o 25' 16" E

About the Wine Estates:

L'Avenir Wine Estate:
In tribute to the celebrated terroir of the historical Stellenbosch wine region, L'Avenir focuses on producing elegant wines which showcase their unique setting. They focus on the 2 varietals which form the foundation stone of the South African wine industry – tipping our hat to the heritage of Chenin Blanc while embracing the innovation inherent in Pinotage.
Tokara Wine Estate:
At the centre of the Cape Winelands lies the Simonsberg mountain, a fynbos-rich massif, home to exceptional vineyards since the 17th century. It's on the southern slopes, with unrivalled views over False Bay to Table Mountain, that you will find TOKARA's vineyards and olive groves.
Lanzerac Wine Estate:
Steeped in a history dating back to 1692 and nestled in the foothills of the idyllic Jonkershoek Valley of Stellenbosch, the 325-year-old Lanzerac Wine Estate is synonymous with old-world charm and rich Cape heritage. A mere five minutes from the historic town of Stellenbosch, the Estate boasts dramatic mountain ranges, endless rows of lush vineyards and hectares of landscaped gardens shaded by giant Oak trees.
Delaire Graff Wine Estate:
Delaire Graff Estate is a world-leading destination for wine, art and hospitality in an unrivalled setting. Designed with the discerning global traveller in mind, savour breathtaking, uninterrupted views of the Stellenbosch Valley.
Cavalli Wine Estate:
Set off on a scenic flight as you depart the V&A Waterfront, heading towards the Stellenbosch Wine Region, where you will pass by magnificent views of False Bay, the Helderberg Mountains and surrounding estates. The experience of a life time awaits at Cavalli Wine & Stud Farm; the prime estate is home to horses, Cavalli Wine and Equus Dine. Indulge in Cavalli's finest wines in an exquisite wine tasting experience, before ending your day with fine cuisine at Equus Dine, the premier dining destination that over looks a serene dam set against the backdrop on the Helderberg mountain range. Lunch and all extras on own account. Enjoy your stay for up to 3 hours, as the pilot awaits your return...

Code / PLU:
Stellenbosch Heli 2023
STELLENBOSCH WINELANDS Helicopter Tour to Delaire Graff, Lanzerac, Tokara, Cavalli OR L'Avenir Wine Estate!

Valid until 31 Aug 2023!

Choose between the wine estates of Delaire Graff, Lanzerac, Tokara, Cavalli OR L'Avenir Wine Estate!
Duration: Approx 180 mins
NOTE: Lunch on own account
Location of Cape Town Helicopters:

220 East Pier, Breakwater Edge, V&A Helipad, V&A Waterfront
GPS Co-ordinates 33o 54' 04" S 18o 25' 16" E

TO BOOK: Mail your Flook order confirmation / coupon with your preferred dates, names of passengers to:

[email protected]

The Flook Travel desk will confirm available dates, times and then finalise your booking with you ASAP
Helicopters are weight limited therefore the following applies:

Maximum weight per seat in the Robinson R44 is 120kg and/or an average of 90kg across the three seats, or pilot's discretion
Maximum weight per seat in the Bell 206 Long Ranger is 140kg and/or an average of 75kg across the six seats, or pilot's discretion
Maximum weight per seat in the Bell 206 Jet Ranger is 140kg and/or an average of 85kg across the four seats, or pilot's discretion
Maximum weight for the Harley Davidson is 130kg per person
Helicopters are also space limited and we might restrict baggage on board. Pilot's discretion is final
A surcharge may be levied if a client needs to upgrade to a bigger helicopter due to weight limitations

Prices are subject to change without notice
All flights and/or routes are weather permitting
We fly the routes, not the time
A 50% cancellation fee will be levied if a flight is cancelled within 48hours before the scheduled time of departure
Cape Town Helicopters will arrange landing permissions and restaurant bookings, but cannot guarantee approval or availability
Minimum 24 hour advance booking required for Exclusive Flights and Winelands Lunch
Refunds:

In the event a cash refund is approved, a 10% admin fee will be charged, alternatively R50 fee for smaller amounts below R2000.

Flook offers a credit to your flook account, this may be used on the site toward your next purchase at any stage.


E&EO