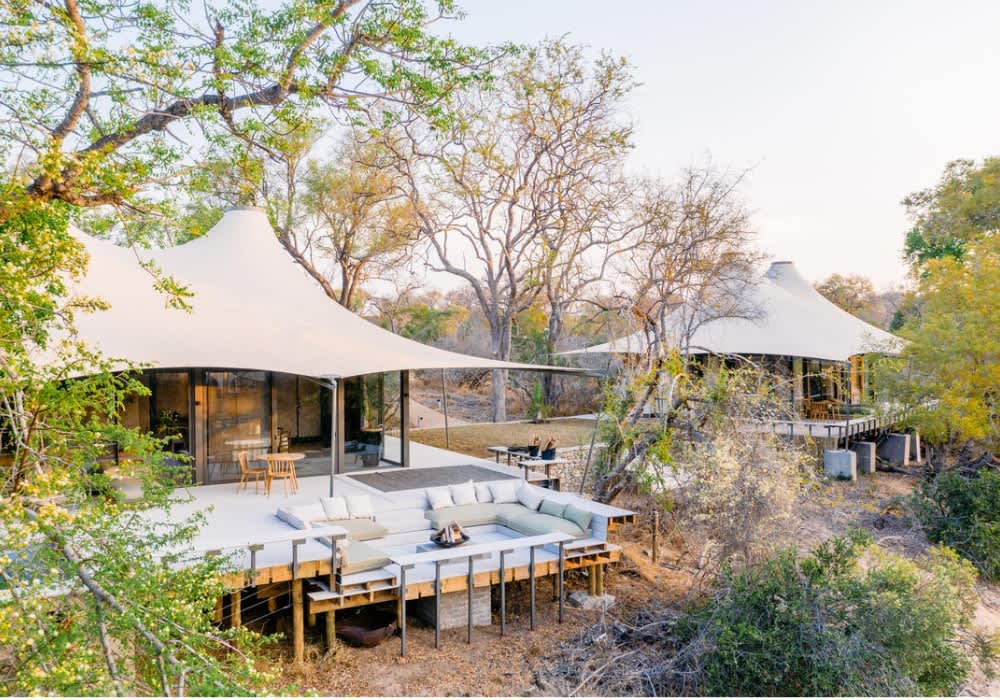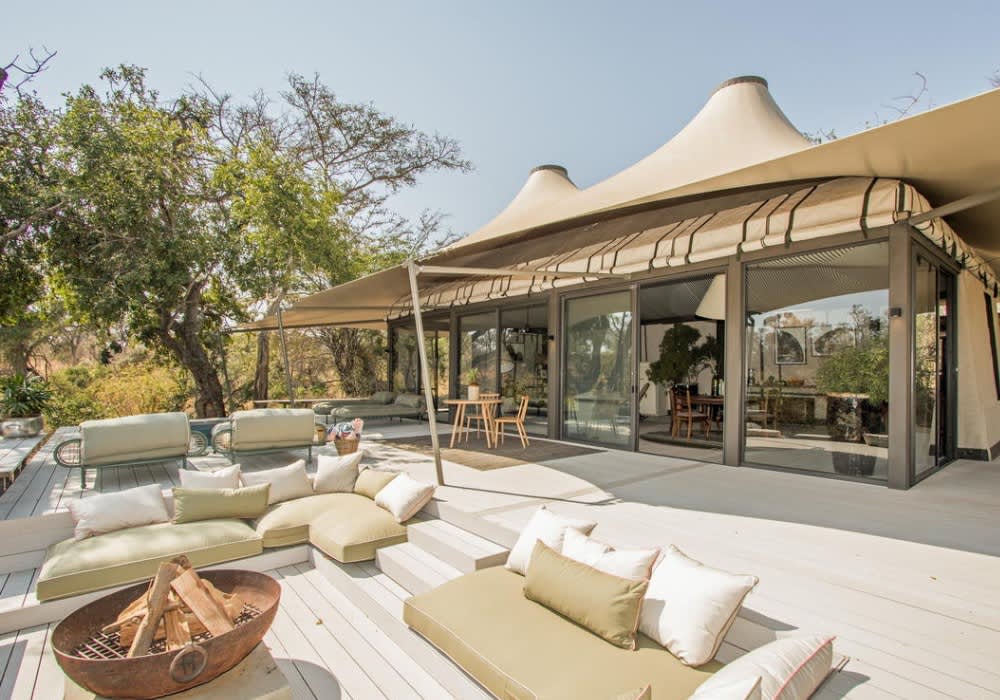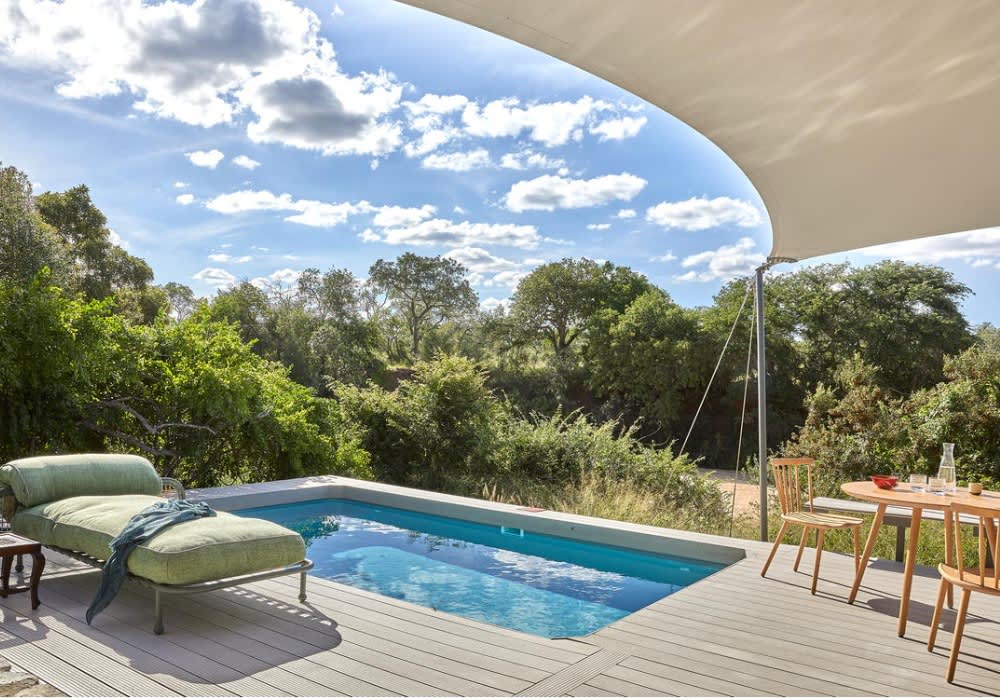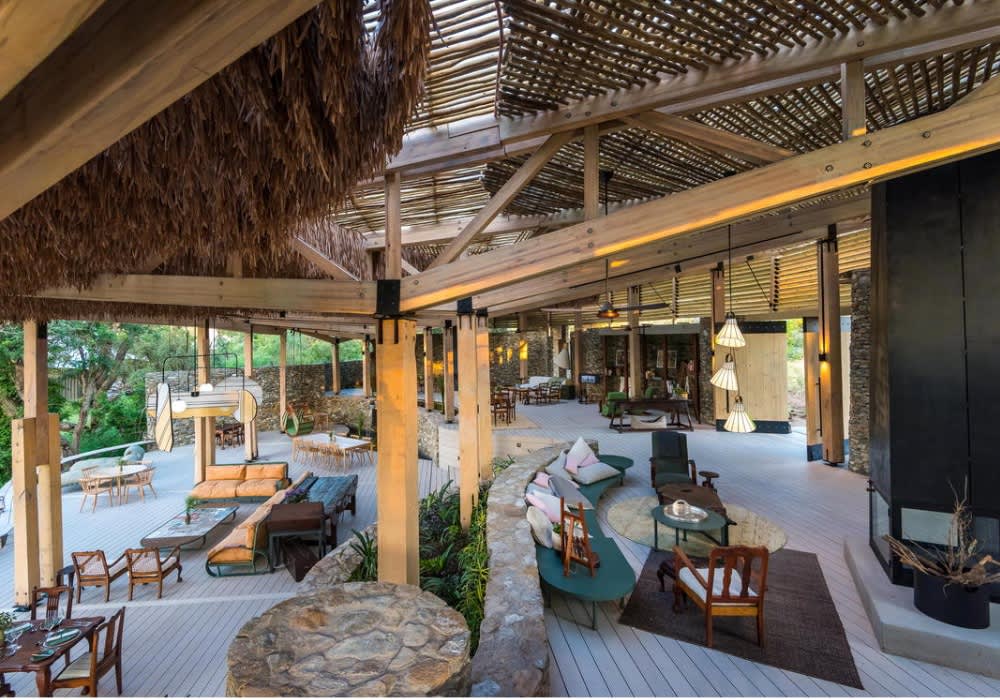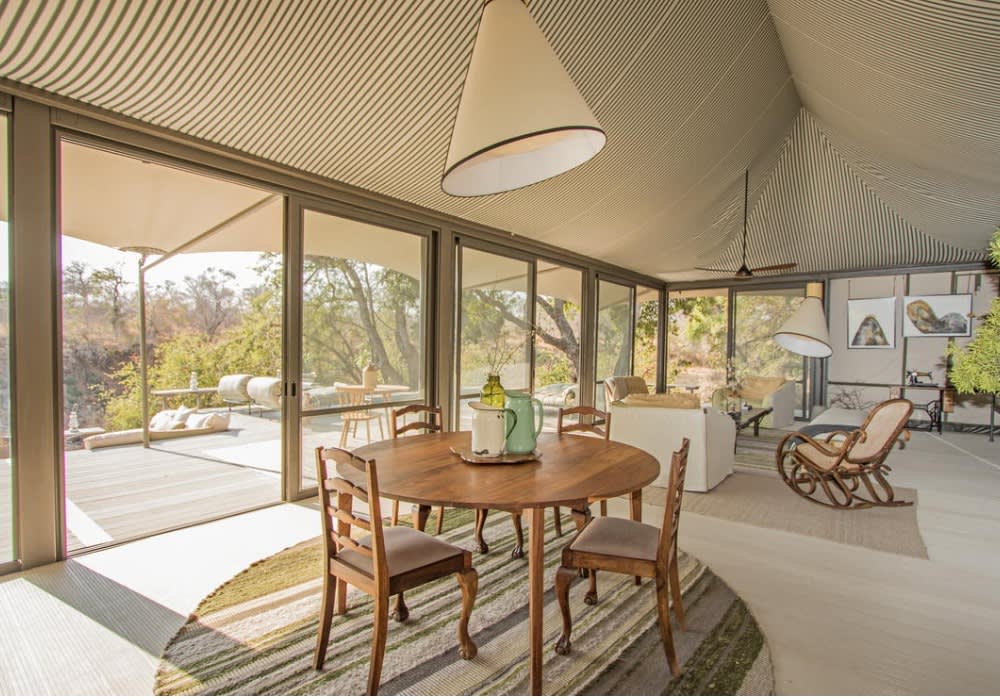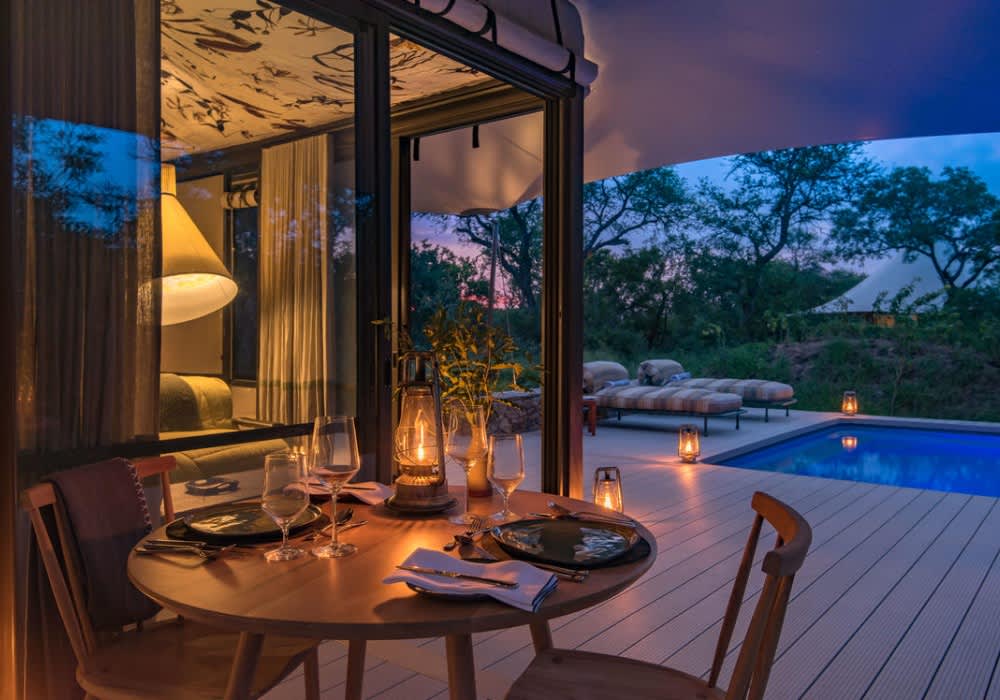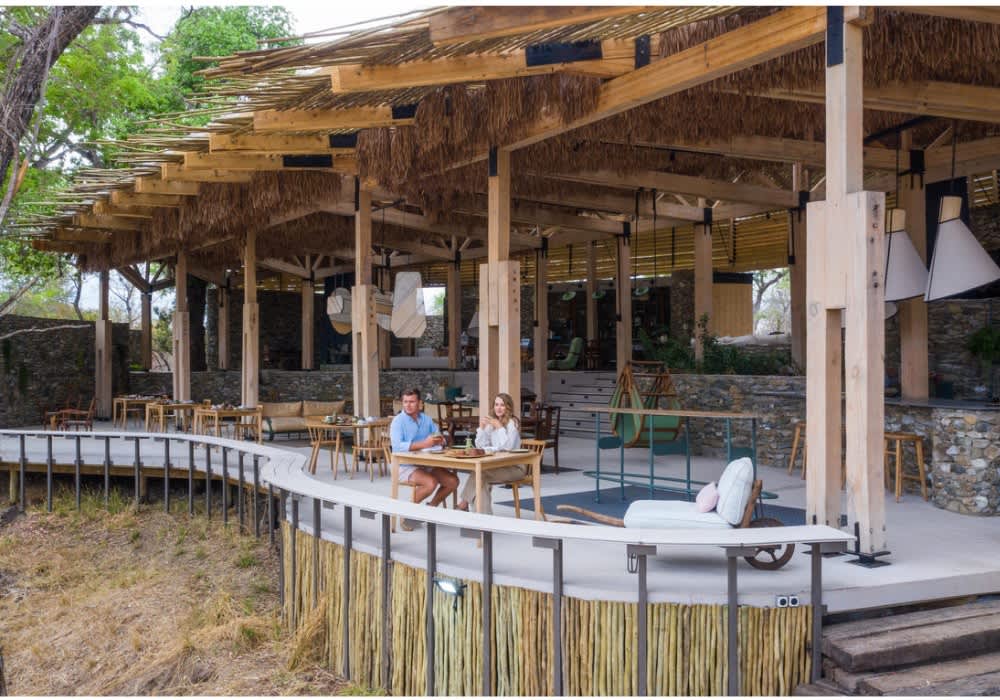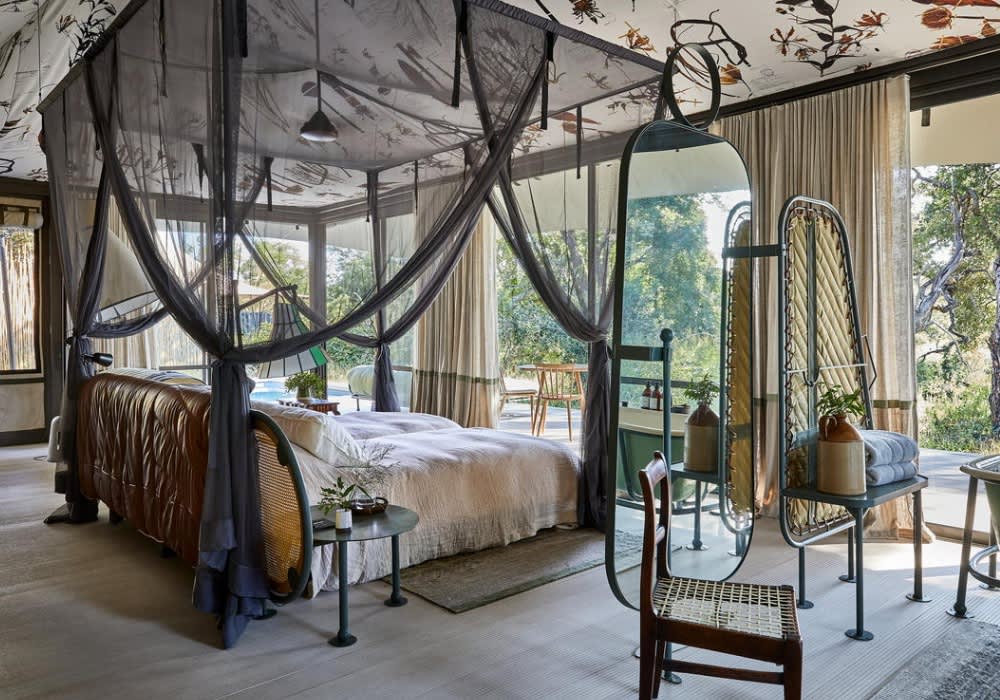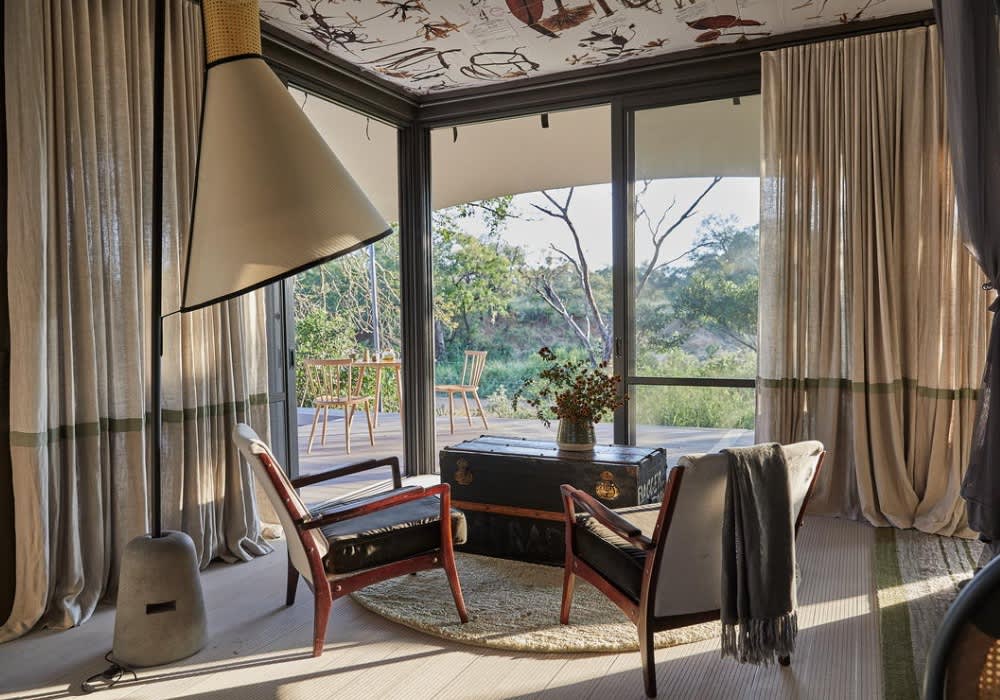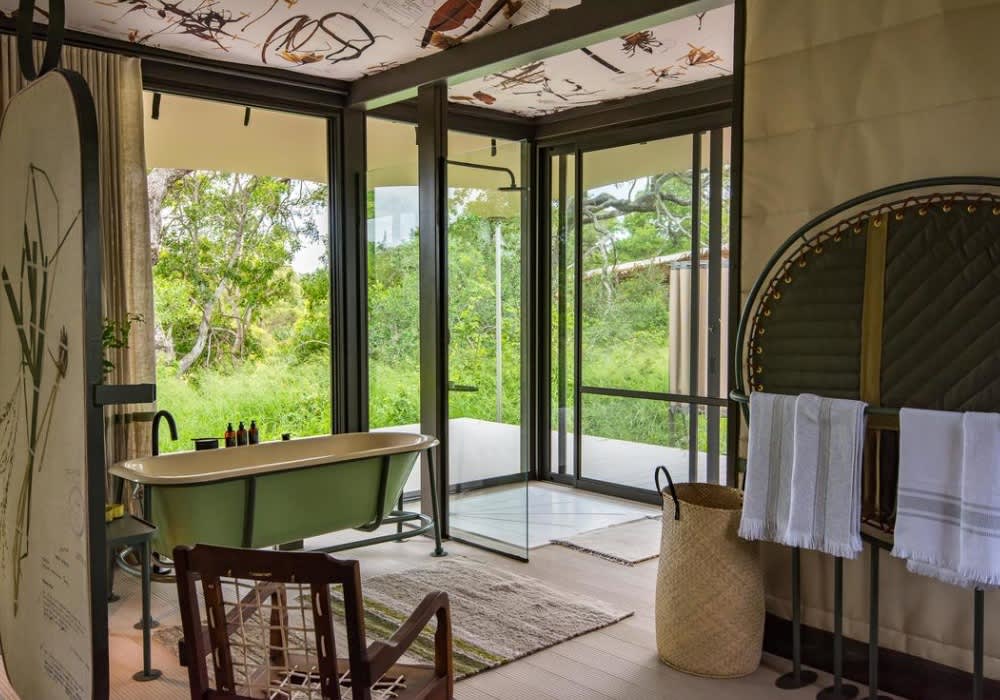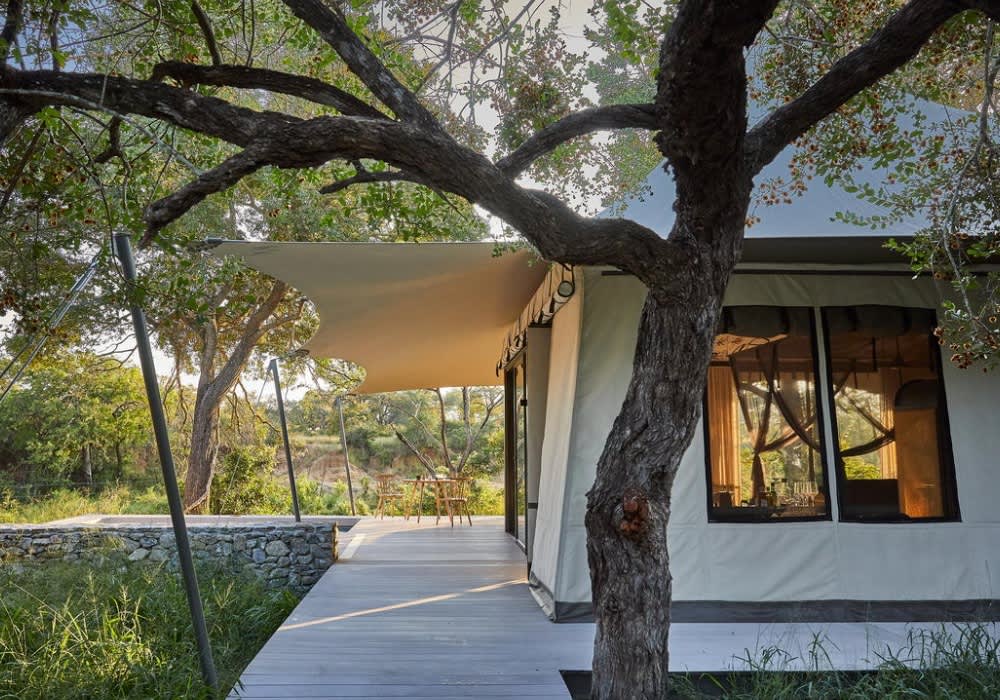 SASEKA TENTED CAMP: 1 Night 5* Luxury ALL-INCLUSIVE Stay + Game Drives for 2 For R15 599 Per Person, Per Night!
Thornybush is a 14,000-hectare private nature reserve that shares a fenceless border with the famous Kruger National Park!
SASEKA TENTED CAMP 1 Night 5* Luxury ALL-INCLUSIVE Stay + Game Drives for 2!

Valid for Stay from 1 May - 15 Dec 2022!
​Accommodation Booking – Email: [email protected]

Included:


1 Night Stay for 2 in a Luxury Tented Suite
Morning and afternoon Game drives

Walks on request, can be arranged with your guide
All Meals and Snacks
Laundry
Local beverages
Minibar
Wifi

Excluded:
Curio shop purchases
Spa treatments and yoga
Gratuities
Levies + Conservation Levies
Additional activities
Premium Beverages
About Saseka Tented Camp:
Saseka, the Tsonga word for beautiful, feels very much like a shining jewel in our Thornybush crown.
Silvio Rech & Lesley Carstens Architecture and Design, who have been designing bush lodges for over 32 years and are leaders in their field, were the visionaries who brought the dream of Saseka into reality, a lodge that has a strikingly unique layout and finds a superb balance between cutting-edge design, classical style and feeling connected to the outside environment.
A distinct curve in the river was a natural catalyst for the site of the main area, a large, tiered deck with a broad view of the riverbed and a cleverly designed roof that mimics the dappled light of a tree canopy. This is where we love to meet with our guests for a drink or a meal, share stories and listen to the afternoon breeze bringing the surrounding trees to life.
The tented suites allow the sounds of nature and the bush to filter in to give the guests a truly immersed safari experience.
Luxury Tented Suite-9 ROOMS

Comprising of 8 luxurious tented rooms, each sleeping 2 people.
Solid stacking glass spans the length of the tent, guaranteeing spectacular views of the bush from within your tent, be it in your bedroom or bathroom.
The large private wooden-deck features an outdoor shower, as well as a splash pool and large comfortable deck chairs to bask in the African sun.
Each tented suite has its own private pool, outdoor shower, sundeck and is air conditioned.
Other information you may like to know:
The camp is not fenced but has an electric strand to discourage buffalo and elephant
Check in 14H00 / check out 11H00
All credit cards accepted except American Express
What is the weather like?
Daytime summer temperatures (September – April) are high and may soar above 36°C/97°F. Evenings and early mornings are warm.
Winters (May – August) have chilly nights and crisp early mornings (minimum 3°C/38°F), but the days are fine and
warm. Rainfall occurs predominantly in the summer months from October to April in the form of magnificent late afternoon/ evening thundershowers.

Code / PLU:
Saseka 15 Dec 22
SASEKA TENTED CAMP 1 Night 5* Luxury ALL-INCLUSIVE Stay + Game Drives for 2!
Valid for Stay from 1 May - 15 Dec 2022!
​Accommodation Booking – Email: [email protected]
Included:

1 Night Stay for 2 in a Luxury Tented Suite
Morning and afternoon Game drives

Walks on request, can be arranged with your guide
All Meals and Snacks
Laundry
Local beverages
Minibar
Wifi
Excluded:
Curio shop purchases
Spa treatments and yoga
Gratuities
Levies + Conservation Levies
Additional activities
Premium Beverages
TERMS & CONDITIONS
Excludes: Conservation levy of R250 per adult per night,
EXCLUDES the Festive Season!
You will receive an order confirmation via e-mail with your coupon code after payment has been received
Valid for SA Residents Only
Refunds:
20% cancellation fee from confirmation of booking to 60 days prior to arrival date;

For cancellation made 59 days to 30 days prior to travel date; 50% cancellation fee will be applied.

For cancellation made 29 days to 0 days prior to travel date; 100% cancellation fee will be applied
Thornybush Terms & Conditions apply
It is the guests' sole and absolute responsibility to ensure that they have adequate and suitable comprehensive travel and medical insurance in place to cover themselves, as well as any dependents | travelling companions.
This insurance should include cover in respect of, but not limited to, the following eventualities: cancellation or curtailment of the booking, emergency evacuation expenses, medical expenses, hometown repatriation expenses, damage and/or theft / and/or loss of personal property, baggage, money, and goods.
E&OE