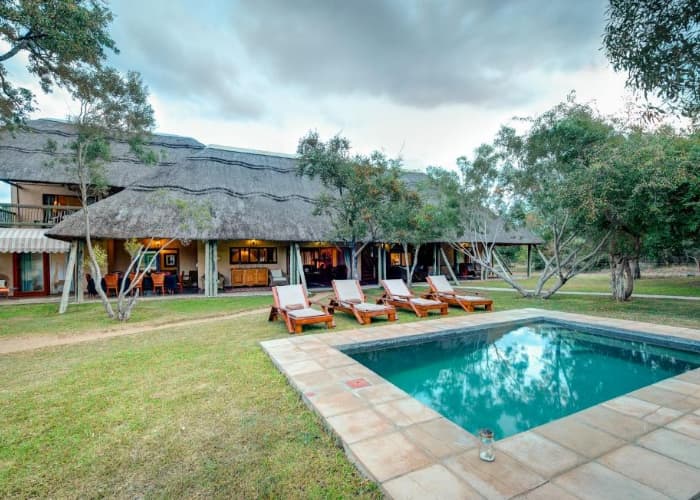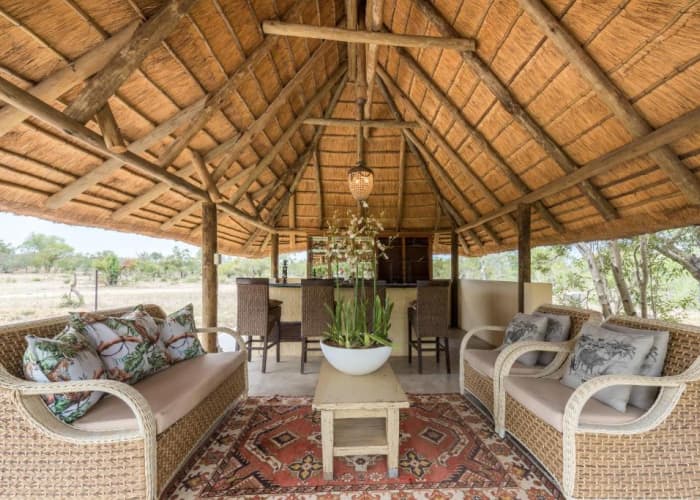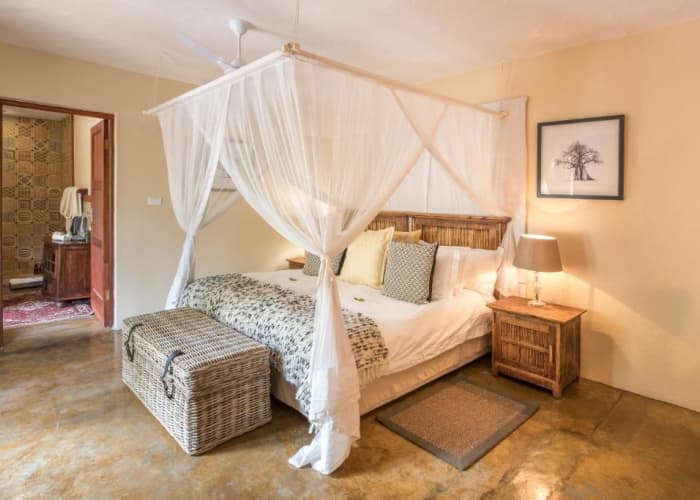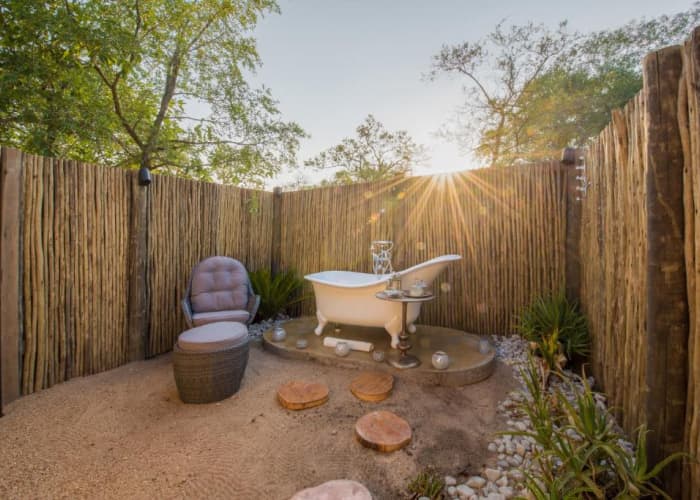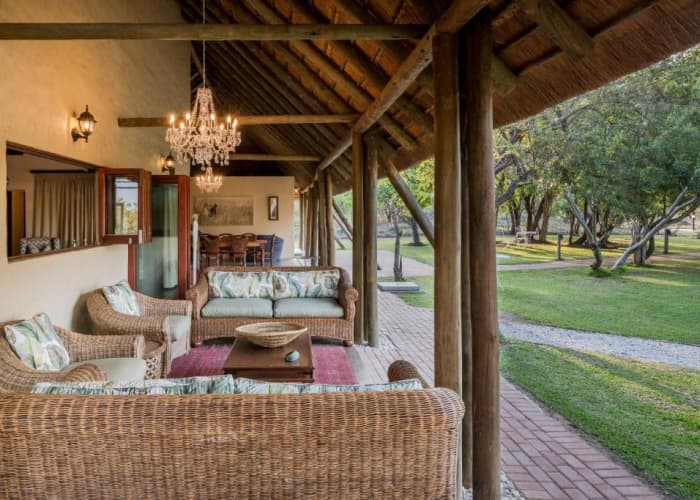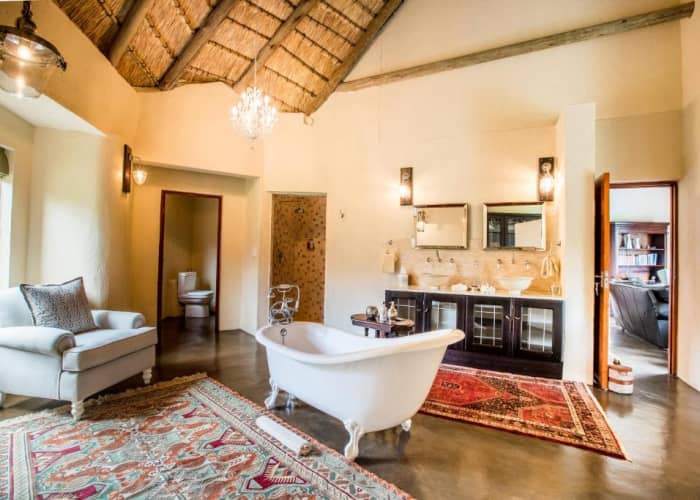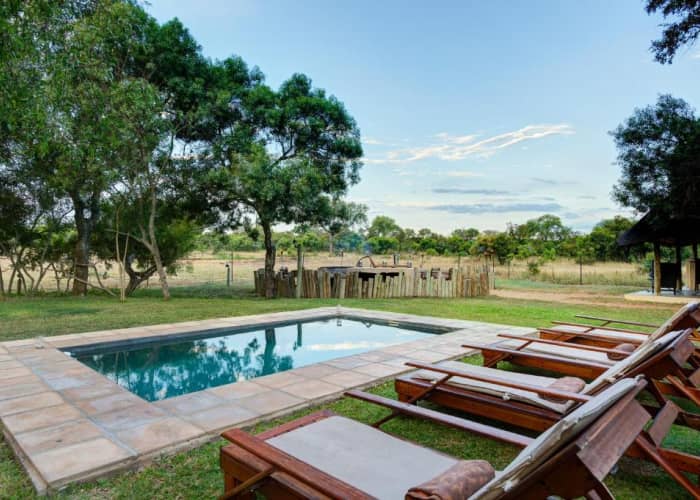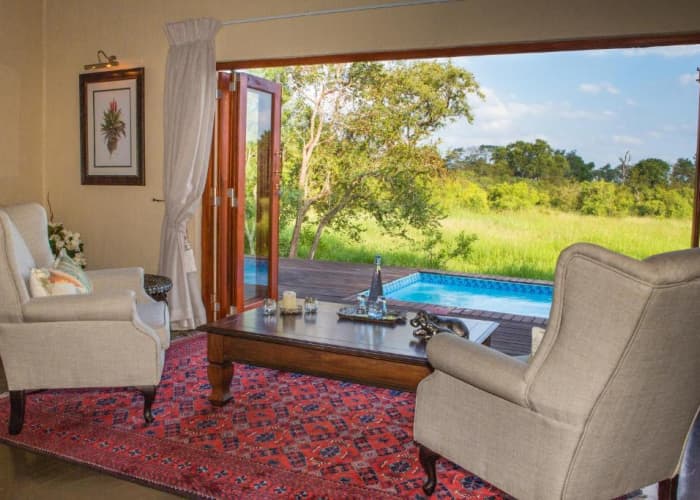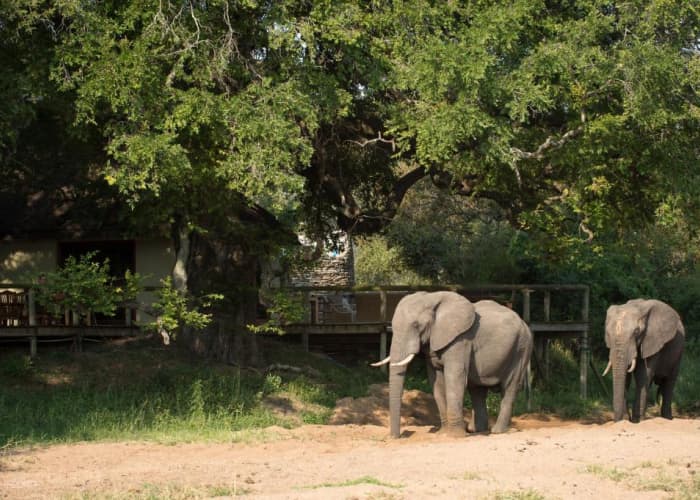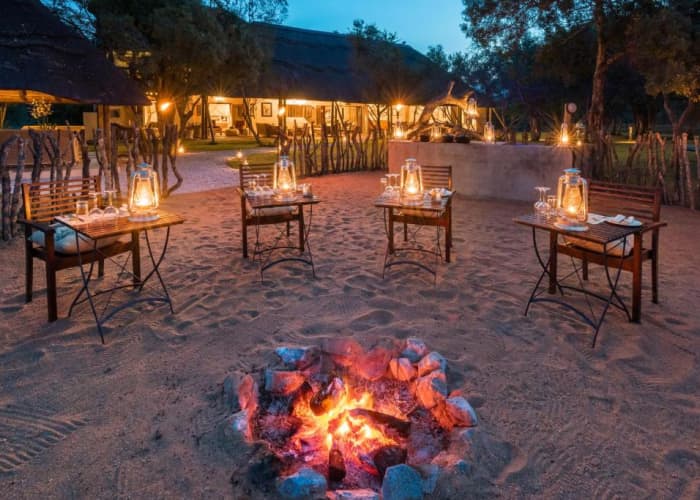 FLY AWAY TO THE BUSH October 21- Tintswalo Safari Lodge - 3 Night 5* Luxury GROUP Stay for only R13 999 pp + All Meals, FLIGHTS & More!!
Manyeleti Nature Reserve - Untouched African wilderness within the world-renowned Greater Kruger National Park!
Tintswalo Safari Lodge - FLY AWAY TO THE BUSH October 21 - 3 Night 5* Luxury GROUP Stay for only R13 999 pp + All Meals, FLIGHTS & More!
Valid for Travel From 1 - 31 Oct 2021!
Offer EXPIRES 4 Oct 2021! Purchase this package now, don't miss out!

Contact

[email protected]

for Bookings + Availability!
Only R13 999 per person for 3 Nights - Min 6 people & max 10 people
INCLUDES:

3 Nights Luxury Accommodation for up to 10 people in Manor House (5 bedroom)
All Meals Daily
2x Safari Game Drives Daily
WiFi
Return flights with CemAir between Cape Town International and Hoedspruit Airport
Return road transfers between Hoedspruit and Tintswalo Manor House

EXCLUDES:

All bevarages
Spa treatments
All unspecified items
Gratuities
Community upliftment levy & daily conservation levy
Curio shop items

About Tintswalo Safari Lodge:
Tintswalo Safari Lodge is one of only three commercial lodges located in the pristine Manyeleti Nature Reserve. Boasting 24,000 hectares of
untouched African wilderness within the world-renowned Greater Kruger National Park. Tintswalo Safari Lodge is easily accessible via a short drive
from Hoedspruit airport, or six-hour drive from Johannesburg self drive or transfer.
Fully-accredited, qualified guides and local trackers take guests on authentic African safari experiences with exceptional game viewing offered twice
daily in open safari vehicles. The abundance of wildlife guarantees uninterrupted, intimate encounters with a great variety of animals, including
sightings of the Big Five, as well as a plethora of fascinating insects, reptiles and 300 species of birds found in the region.
A landmark of luxury accommodation and service, Tintswalo Safari Lodge offers six Explorer Suites, as well as the expansive Baines
Presidential Suite, and the 2-bedroom Grant Family Suite. Travellers are accommodated in these luxuriously decorated suites which
reflect the adventures of the 19th-century explorers they are named after. Each air-conditioned suite is furnished with a lavish en-suite
bathroom, as well as a private deck with a plunge pool, allowing guests the privacy to relax and soak up the African sun and wilderness from the
comfort of their suite.
Lodge Facilities:

Public lounge areas with a central large fireplace
Traditional cuisine served in various locations giving guests the ultimate bush experience
Dining in the Boma under the Milky Way
Wine cellar offering great South African wines
Gym with a view of the wilderness
Spacious wooden main deck overlooking the seasonal river
Luxury Bushwillow Spa
Curio shop stocked with locally sourced African products
Elephant hide to view these majestic animal

MANOR HOUSE:

Accommodation for up to ten people in five luxurious suites
Full Board – all meals and house beverages
Two Safari activities per day
Private Game Viewing vehicle
Private Tracker and Guide
Private Chef and Butler
Personalized Children's Program
Wi-Fi at the main lodge
Laundry

Tintswalo Manor House facility includes:

Views of the African bush and passing wildlife
Private family-size swimming pool
Fenced garden
Five spacious suites
Five luxurious bathrooms, including an outdoor bath tub for an authentically African experience
Luxury amenities
Private Lounge and kitchen, including outdoor patio and bar.
Code / PLU:
TINTSWALO SAFARI LODGE GROUP
Tintswalo Safari Lodge - FLY AWAY TO THE BUSH October 21 - 3 Night 5* Luxury GROUP Stay for only R13 999 pp + All Meals, FLIGHTS & More!
Valid for Travel From 1 - 31 Oct 2021!
Offer EXPIRES 4 Oct 2021! Purchase this package now, don't miss out!

Contact

[email protected]

for Bookings + Availability!
Only R13 999 per person for 3 Nights - min 6 people & max 10 people
INCLUDES:

3 Nights Luxury Accommodation for up to 10 people in Manor House
All Meals Daily
2x Safari Game Drives Daily
WiFi
Return flights with CemAir between Cape Town International and Hoedspruit Airport
Return road transfers between Hoedspruit and Tintswalo Manor House

EXCLUDES:

All bevarages
Spa treatments
All unspecified items
Gratuities
Community upliftment levy & daily conservation levy
Curio shop items

Terms & Conditions:

You will receive an order confirmation via e-mail with your coupon code after payment has been received
Please quote your Flook Ticket number when making your reservation, and hand in your Flook Voucher upon arrival
Deal available to SA residents only
Right of admission reserved
OFFER ONLY VALID FOR SADC RESIDENTS!
Package subject to availability
Refunds:

In the event a cash refund is approved, a 10% admin fee will be charged, alternatively R50 fee for smaller amounts below R2000.
Flook offers a credit to your flook account, this may be used on the site toward your next purchase at any stage.

Tintswalo Terms & Conditions applies
Errors & Omissions Expected