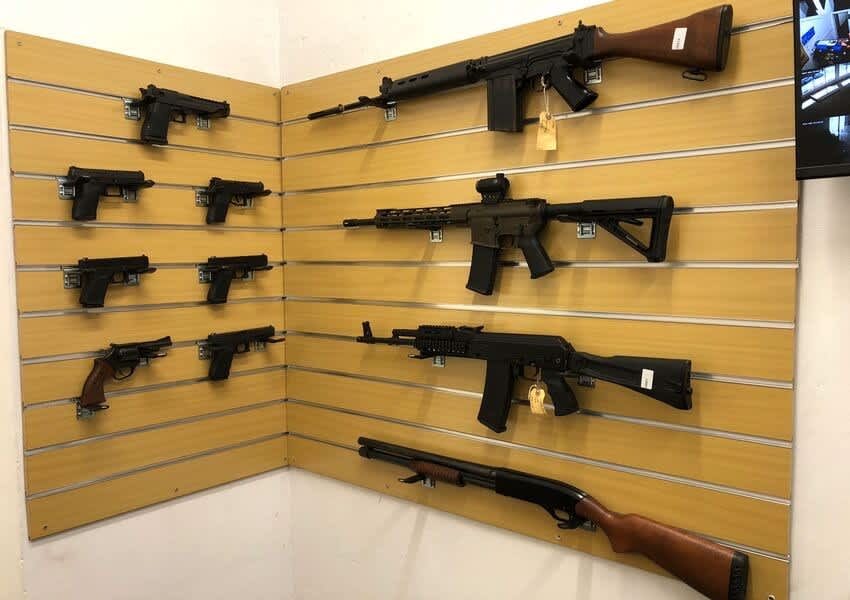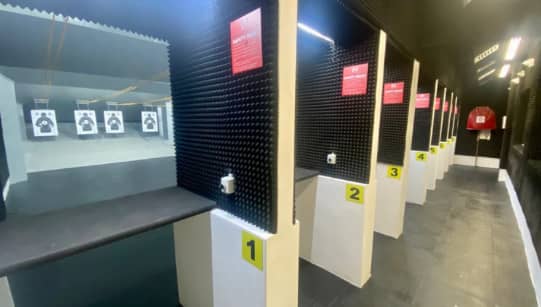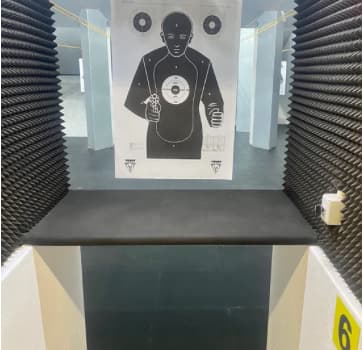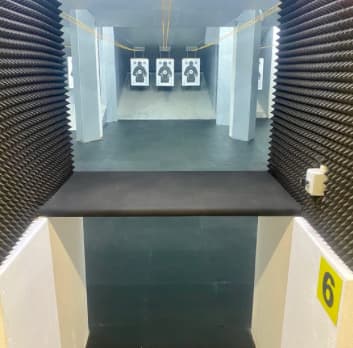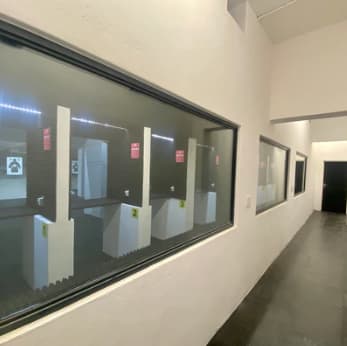 3 GUN SHOOTING EXPERIENCE - 1 x 9mm Handguns, 1 x Semi-Auto Rifles & 1 x Shotguns - at Suburban Guns' indoor Electronic Target System Shooting Range with a trained instructor for only R839!
Package includes 30 rounds 9mm ammo, 30 rounds rifle ammo, 5 rounds Shotgun ammo
3 GUN SHOOTING EXPERIENCE with a trained instructor - 1 x 9mm Handguns, 1 x Semi-Auto Rifles & 1 x Shotguns at Suburban Guns Indoor Electric Target Shooting Range

119 Main Road, Plumstead, Cape Town, South Afric

a
Shoot 1 of 4 available 9mm handguns
Shoot 1 of 2 available Semi auto rifles
1 x shotgun
Package includes

Ear protection
30 rounds 9mm ammo
30 rounds .223 ammo
5 rounds Shotgun ammo
1 target
ABOUT SUBURBAN GUNS SHOOTING RANGE

We have 8 shooting bays
4x 10.1 meter long
4x 12.2 meter long
Electronic Target System

Our electronic target system allows for shooters to stay at their bays and adjust the target without having to wait for others to finish shooting.
The target system is fully electronic allowing you to set the distance wherever you like at your own time.
Heavy Duty Extraction System
Technology is always improving and we are currently using the latest design in extraction fans! Our shooters will experience clean harm free air within the shooting range.
LED Over Head Lighting
The over head LED lighting allows for less shadow casing and better lighting from all around.
Shooters will be able to clearly see their sights with consistent lighting.

Entrance fees for the use of the range are normally R100 per shooter for a total of 60min and targets, firearm hire and ammunition are not included in the entrance fee.
Non-shooters are able to view the shooters from behind glass


We have a variety of firearms available for rental to shooters who do not have their own guns yet.

Code / PLU:
3GUNSHOOT
Deal is for a 3 GUN SHOOTING EXPERIENCE with a trained instructor - 1 x 9mm Handguns, 1 x Semi-Auto Rifles & 1 x Shotguns at Suburban Guns Indoor Electric Target Shooting Range


119 Main Road, Plumstead, Cape Town, South Afric

a

Shoot 1 of 4 available 9mm handguns
Shoot 1 of 2 available Semi auto rifles
1 x shotgun
Package includes

Ear protection
30 rounds 9mm ammo
30 rounds .223 ammo
5 rounds Shotgun ammo
1 target

Deal valid for use until 31 March 2024!

Prior bookings essential

To book & check availability contact - [email protected] or call 0217978787

Physical Address- 119 Main Road, Plumstead, Cape Town, South Afric

You will receive an order confirmation email containing your coupon code when payment has been confirmed.
Please quote your Flook coupon code when making a booking
Please hand in your Flook confirmation email containing your coupon code when playing or normal fees may apply - you can also find it on your smart phone on the Flook site from the drop down menu when logged in.
Please contact us if you do not receive your confirmation code
Right of admission reserved

Block out dates may apply over public holidays/Peak Periods
Package subject to availability
Refunds:

In the event a cash refund is approved, a 10% admin fee will be charged, alternatively R50 fee for smaller amounts below R2000.
Flook offers a credit to your flook account, this may be used on the site toward your next purchase at any stage.

Standard Terms & Conditions apply
E&OE